New workshops coming in March-April 2022
Facilitate with Confidence
The core skills to facilitate satisfying, productive workshops, with anyone, anywhere.
Messages for 'yes'
Create messages, pitches and invitations people will find irresistible.
Designing your next behaviour change project
A crash course in the social psychology of behaviour change, followed by a step-by-step 'design lab' to create real life action projects - both the logical bits and the creative bits.
Passion Mashing
The art of putting the zap back into volunteer groups
Stay tuned for details. In the meantime, have a lovely break and a restful new year. All the best. - Les
Facilitating change
Workshops can be great for enabling change. But what's the ideal workshop plan?
Download here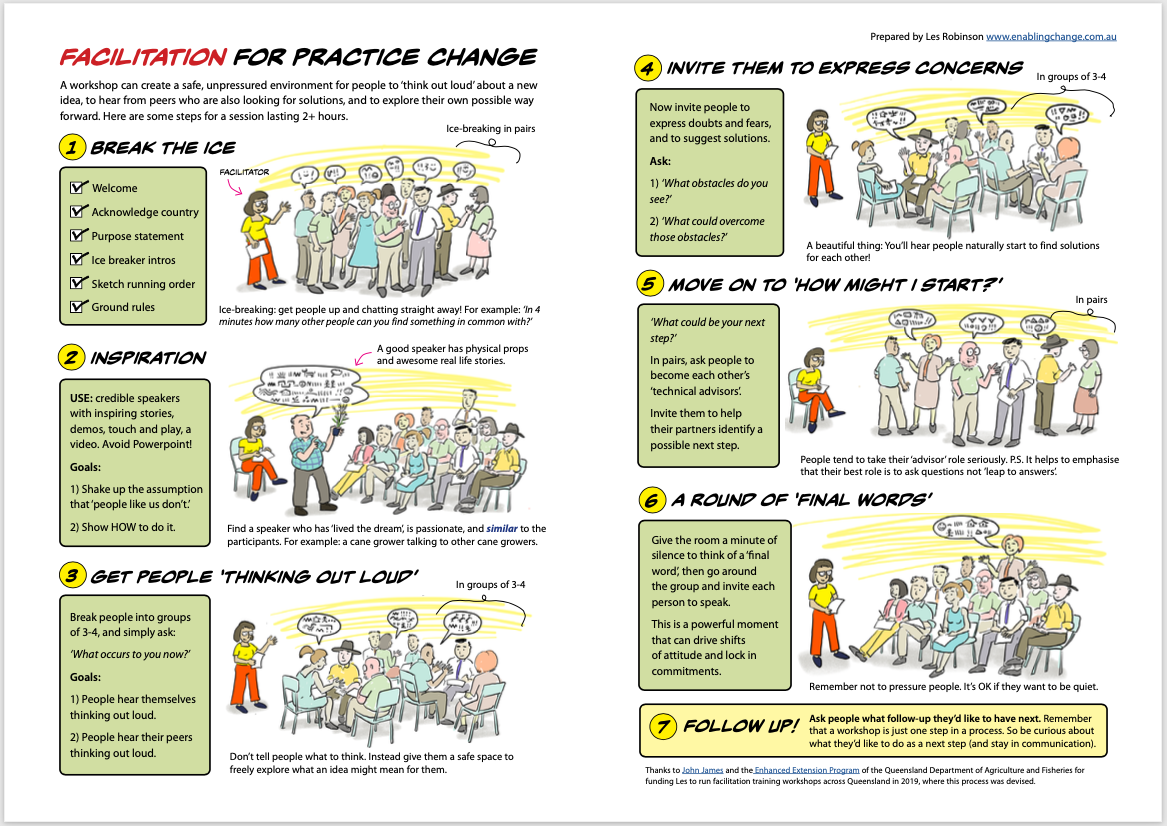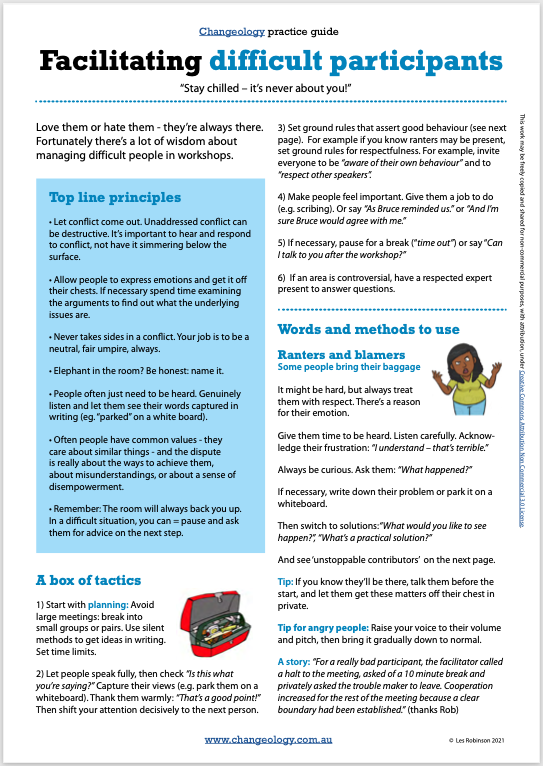 Difficult participants
Yep... love 'em or hate 'em, difficult workshop participants are a fact of life. Fortunately there's a lot of ways to happily manage even the most cantankerous. This 2-page guide distills the practical wisdom of folks in Les's Facilitation Skills workshops.
Download here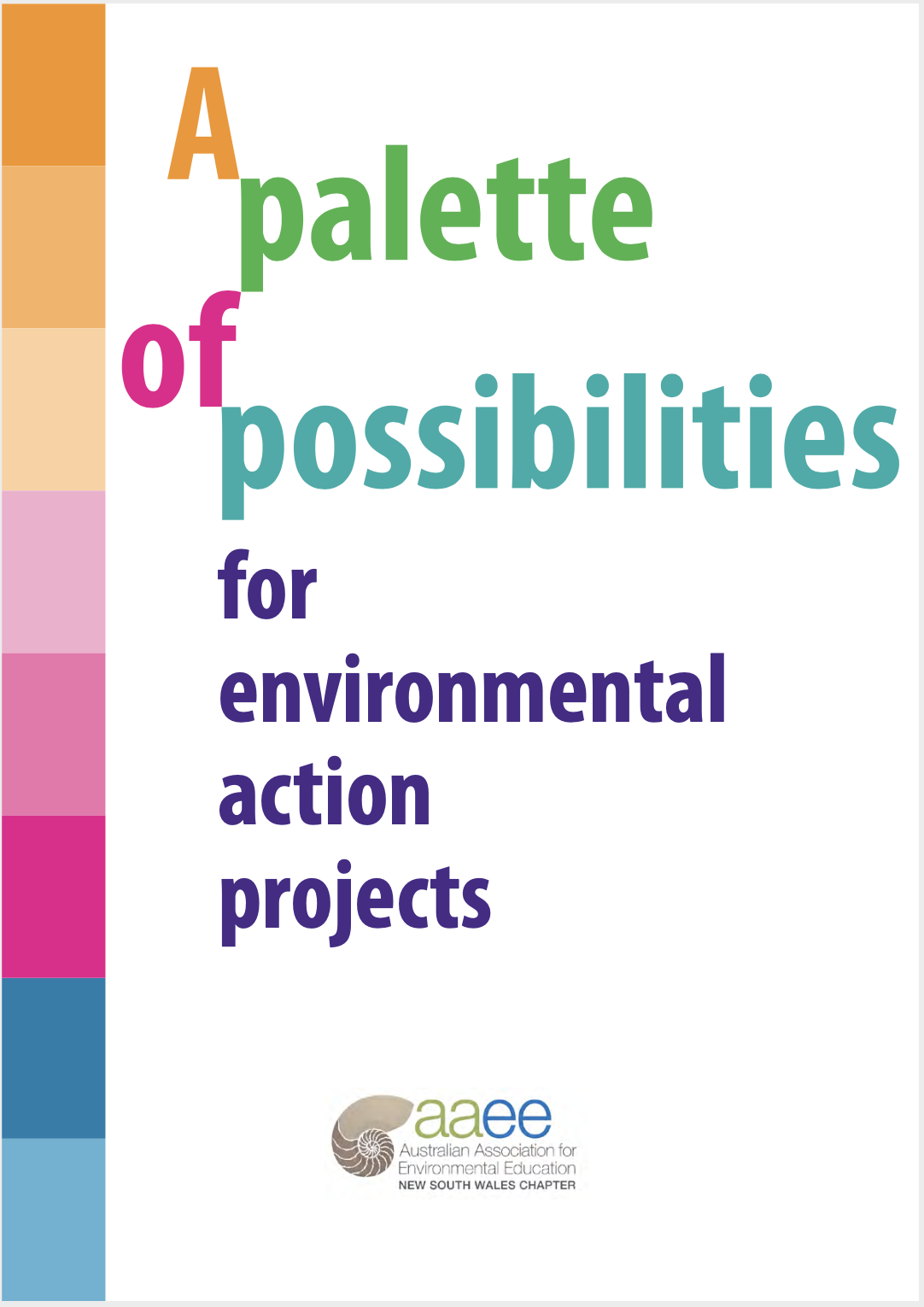 Everything strategy
I'm proud to share this succinct, comprehensive guide to designing change projects. It has the most vital behaviour change strategies and design processes, all illustrated with colourful examples which show how they're within the capacity of even the most humble project.
Download here (it's free).
(If you're attending a Changeology workshop, this is pre-reading!)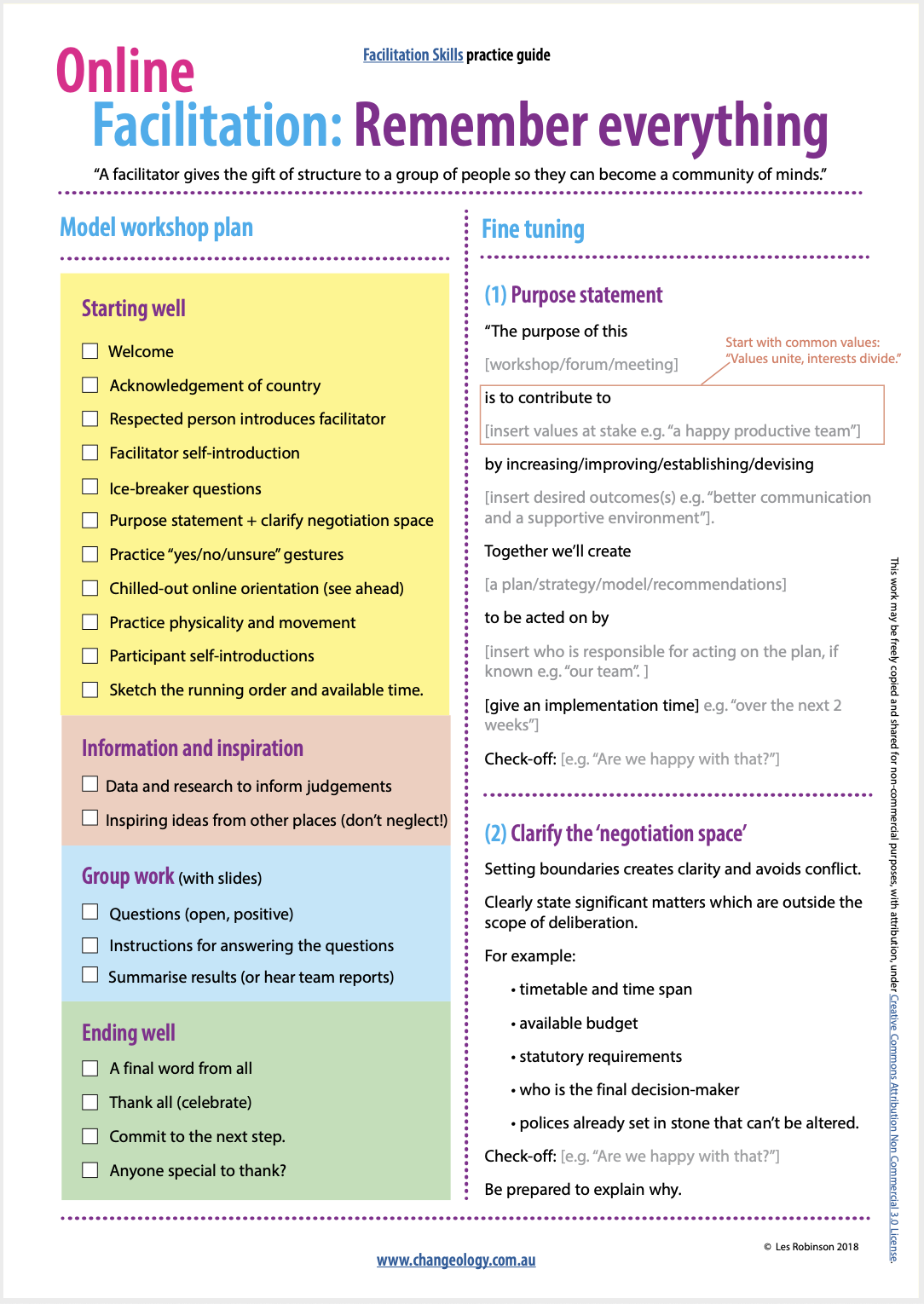 Remember everything ONLINE
Taking a workshop or meeting online isn't that hard. It just needs rehearsal. And some special planning, especially about orienting your participants in the new space and setting ground rules - the more physical your participants are, the happier they'll be! Here's a handy guide to important stuff never to forget!
Quote
de joy

"I am neither especially clever nor especially gifted. I am only very, very curious. "
- Albert Einstein